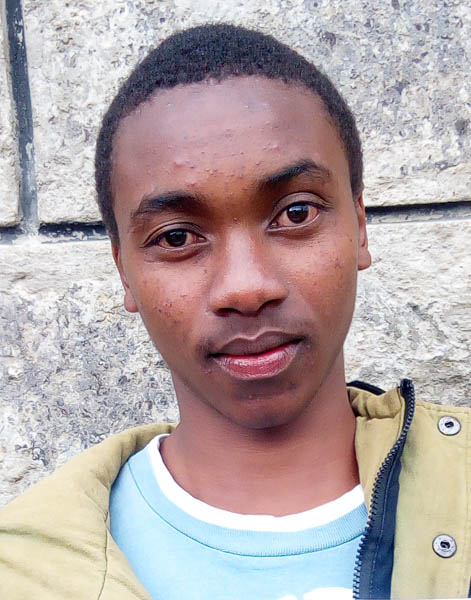 Bonface Maina
Bonface is the child of a single mother. She left him with his grandmother to move away to find work. His grandmother could not afford to send him to school. With GOA's help, he is now in secondary school. He enjoys learning chemistry and physics. In his free time, he likes to dance and listen to music. One day, Bonface would like to become a pilot.
Community
Tumaini Childrens Home
Grade
Form 4 (12th Grade)
Bonface's Unmet Needs
Basic Needs
Your monthly sponsorship will provide food, clothing and medical care for your child at the Tumaini home.
Secondary School
This child has qualified for Secondary School, which is a huge accomplishment in Kenya! Your monthly sponsorship will go towards your child's school fees and school supplies. This gift will make a dream come true and give this child the chance for a much brighter life!
This child is completely sponsored. Click Back to return to the previous page